1489 Poinsettia Ave. #134
Vista, CA 92081
United States
HOURS OF OPERATION
8am - 4pm
CATEGORIES & HEADINGSdetails >>
Founded in 2001, PSL Equipment, Inc. / PSL Lab Supplies is an organization of professionals dedicated to providing quality products and excellent customer service.

We offer a complete line of consumable supplies and tabletop equipment for Histology, Pathology and MOHS. We are constantly increasing our product lines and developing new and innovative products and services. If you have special needs, please contact us and our expert staff will help you acquire the products and services you need to operate your facility efficiently and economically.

"Our job is to make your job easier."

We will offer a 10% discount (up to $100.00) for your first order for new customers. Just give us the Coupon Code below when placing your order.

Coupon Code: NSH10
Not valid for online orders; please call.

Vendor Showcase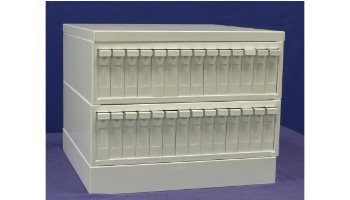 Each cabinet accommodate approx 5000 Microscope Slides.

Dimensions: 485 x 480 x 146mm

The cabinet has a lip running the full width of both front and rear to
lock securely with the next cabinet in the stack. Each drawer is fitted
with stops to prevent accidental removal .



Base Stand and top covers are sold separately for the
cabinets.

The base stand Order #46-5102-00

Top covers allow cabinets to become additional work surfaces – Order #46-5101-00 read more